It's difficult to keep up with the ever-changing, ever-growing tech world. But, fortunately for you, that's where we can help. We're always looking for new goods to investigate, scrutinize, and test, and we're always updating our list of intriguing tech gadgets with new releases and reviewer favorites. At CES 2021, a yearly tech exhibition that's considered the worldwide stage for innovation, we witnessed which tech trends remained front and center. Top gadgets companies unveiled a slew of new products aimed at improving your home office, turning any living room into a legitimate home theatre option, boosting your gaming, and improving your health routine – all while keeping you safe and sane.
---
So, if you're looking for some amazing tech gadgets to buy, scroll down to see our suggestions.
Fujifilm GFX 50S II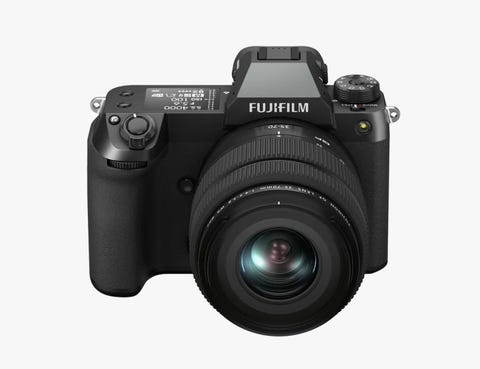 The Fujifilm GFX 50S II is the company's newest medium-format camera, and it's also the cheapest medium-format camera ever, starting at $3,999 (body only). In essence, the GFX 50S II is a less-nice version of the GFX 100S, which starts at $5,999. It boasts a 51.4-megapixel sensor and a similar-sized chassis to the GFX 100S, however, it lacks the phase-detect autofocus mechanism that the GFX 100S offers, instead opting for a contrast-detect autofocus system. It also features a viewfinder that is smaller and has a lower magnification.
Bose QuietComfort 45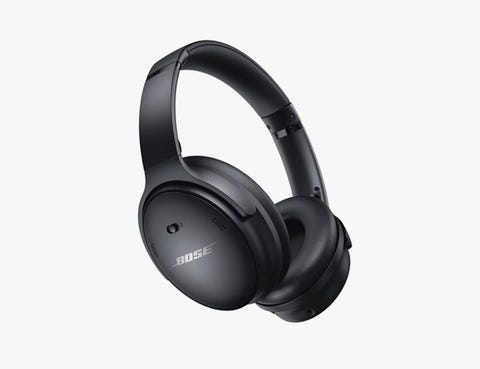 The QuietComfort 45 is officially a Bose product. They are the direct successors to the QuietComfort 35 II (last updated in 2017), and Bose has essentially improved everything about them – except the design, which has mostly remained the same. A new active noise canceling mechanism is included in the QuietComfort 45. They've upgraded their microphone array to help with calls. They can also be charged via USB-C. The QuietComfort 45 is available for preorder now and will be available worldwide on September 23. They'll be available in Bose's signature black or white finishes.
Twelve South StayGo mini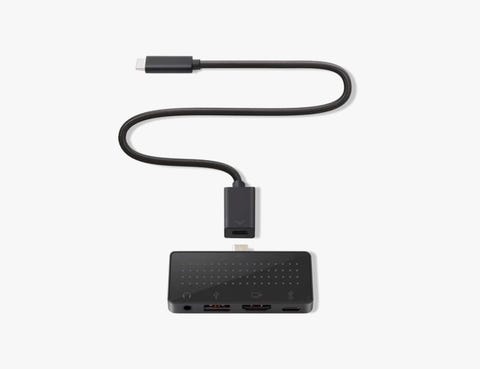 The StayGo small is a USB-C hub that works with Apple's new iPad Air and iPad Pro, as well as any of the company's new MacBooks. It includes USB-A, HDMI (supports one 4K external monitor), and USB-C ports, the latter of which provides power passthrough, as well as a dedicated headphone jack. It's a more inexpensive and smaller version of the company's StayGo.
Wyze Buds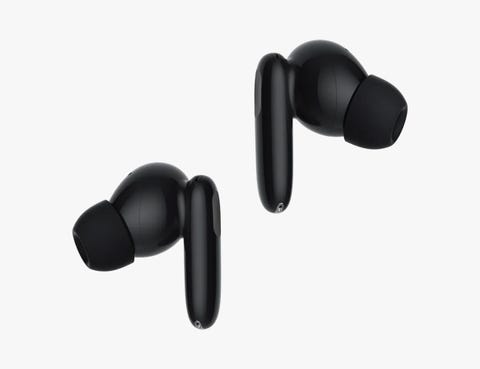 Following the Wyze Buds Pro, which was also released lately, the Wyze Buds are the company's second pair of truly wireless earbuds. The non-Pro variants do away with the stemmed appearance of their Pro counterparts in favor of a more regular earbud design. They're also $16 less expensive than the Pros, but they don't have active noise canceling or wireless charging.
Jabra Elite 3, Elite 7 Active and Elite 7 Pro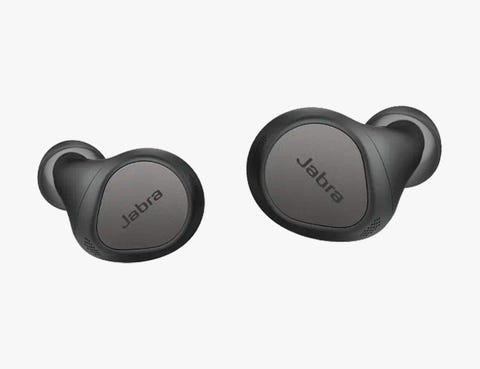 The next generation of Jabra's wireless earbuds was unveiled. There are three new models to choose from. The Elite 3 is the company's new low-cost choice, priced at $79. Elite 7 Active is the company's newest durable earbuds for runners and sports, and they'll set you back $179. The Elite 7 Pro (above), which will retail for $199, is the company's new premium active noise-canceling option. The company's previous Elite 65t and Elite 75t earbuds are being phased out.
Polaroid Now+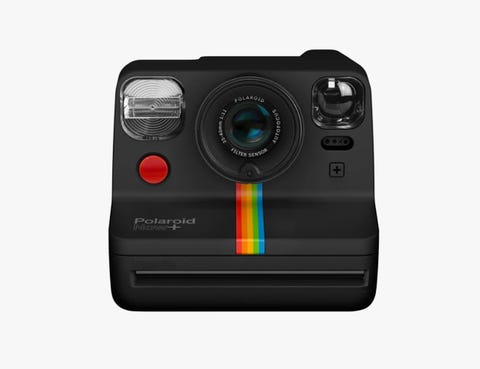 The Now+ is an improved version of Polaroid's current instant film camera, the Now. The "Plus" model is unique in that it has five actual lens filters that attach to the lens and add color and effects to the final image; there are four color filters (red, yellow, orange, and blue) and a "starburst" filter. It also comes with a smartphone app that lets you tweak settings like aperture, bokeh, shutter speed, and flash before taking a picture.
Bose Smart Soundbar 900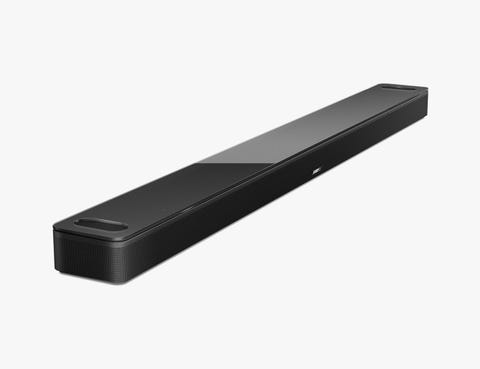 The Smart Soundbar 900, Bose's latest flagship soundbar, was unveiled this week, and it's interesting since it's the company's first soundbar to support Dolby Atmos (finally!). The new soundbar includes an HDMI eARC connection, supports numerous streaming methods through Wi-Fi (including AirPlay 2) and Bluetooth, and can be linked to enable Alexa and Google Assistant so you can summon music with your voice. This is a direct competitor to the Sonos Arc at $900.
LG Xboom 360 RP4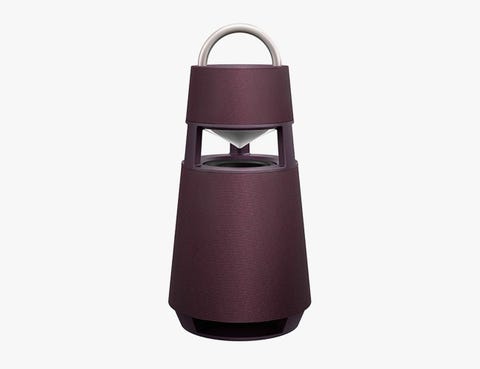 LG's newest portable party speaker is the Xboom 360 RP4. It's not a little speaker, weighing roughly 13 pounds, but it can deliver genuine 360-degree audio and a powerful 120 watts. It includes an incorporated handle and, most notably, a lantern that can be adjusted to light whatever hue you want the party ambiance to be (through a companion app). This month, the speaker will be available.
Sony HT-A5000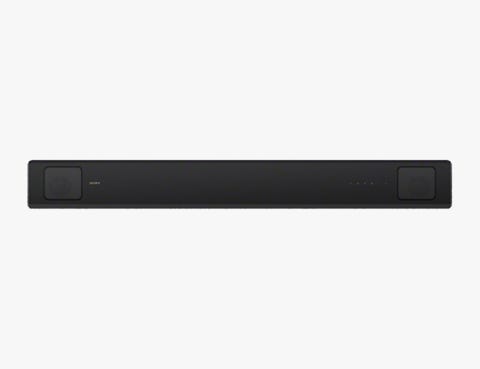 The Sony HT-A5000 is the company's newest Dolby Atmos soundbar. It's simply a smaller, $400 less expensive version of the company's HT-A7000 soundbar. The HT-A5000 is a 5.1.2-channel soundbar (rather than the 7.1.2 of the HT-A7000) that supports all of the same technologies as the HT-A7000, such as Dolby Atmos, DTS:X, and 360 Reality Audio. It only includes one HDMI 2.1 (eARC) connector (rather than the two found on the HT-A7000), making it an excellent choice for those with new TVs and next-generation consoles.
Amazon Fire TV Omni Series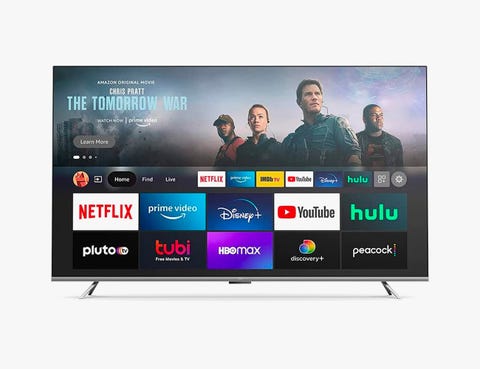 Amazon is finally making its hardware to combine with its Fire TV operating system, after years of licensing it to TV manufacturers like Toshiba and Insignia. That's true, Amazon is entering the television market. This week, the business revealed that it will produce two ranges of "Amazon-built" 4K televisions. The Omni Series, which will range from a 43-inch model ($410) to a 75-inch model ($1,100), and the 4-Series, which will range from a 43-inch model ($370) to a 55-inch model ($520), will be the higher-end models. The most significant difference between the two lines is that the Omni Series will include Alexa built right into the TV, allowing you to summon shows and control volume without ever touching the remote. Both ranges of "Amazon-built" TVs are currently available for preorder and will begin delivery on November 28.